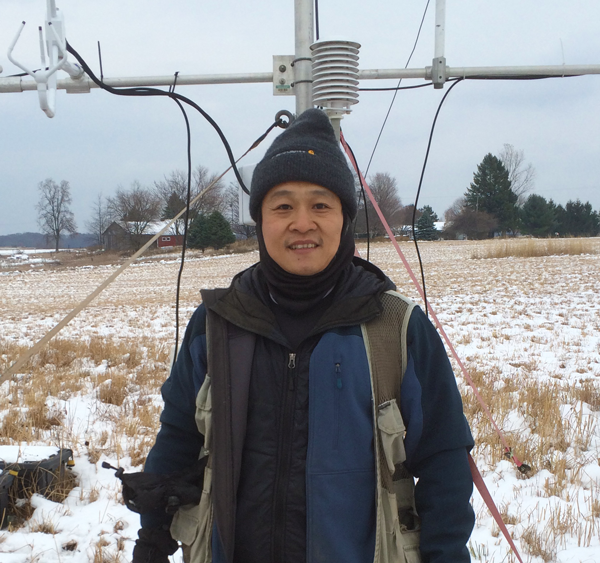 PhD Student, Michigan State University
Landscape Ecology & Ecosystem Science (LEES)
Yahn-Jauh's research focuses on ecosystem ecology and biogeochemistry; especially the carbon budget and carbon dynamics of ecosystems and their regulators. He measures chamber-based soil respiration, photosynthetic rate, and leaf area index with climate factors in biofuel crops in southwest Michigan at the Kellogg Biological Station and explores crop-ecosystem carbon dynamics by combining eddy-covariance carbon flux data. His interests also include modeling the relationship of climate regimes, ecosystem carbon sequestration, and its components underneath different biofuel crops and land use histories.