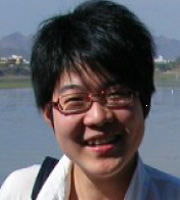 PhD Student, Michigan State University
Landscape Ecology & Ecosystem Science (LEES)
Susie researches sustainability assessment; particularly, product ecodesign standards, green building designs, and the inclusion of simulation into Life Cycle Assessment (LCA). Currently, she is a PhD student researching life cycle sustainability assessment (LCSA).

Her interest in LCA grew during her master's study and led her into LCA related work in China after graduation (e.g., eco-design, carbon footprint). Soon after, she found that partial LCA was popularized and caused many companies to incorrectly market themselves as sustainble, causing a "halo effect" or "green washing". Therefore, Susie she now aims to develop a holistic approach in estimating a product systems' overall sustainability in order to help the industry better improve performance and create effective policies.