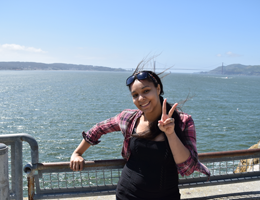 PhD Student, Michigan State University
Landscape Ecology & Ecosystem Science (LEES)
Cheyenne is a doctoral candidate in the LEES lab at Michigan State University. She holds a Masters of Arts in Geography from Western Michigan University and a Bachelor of Science in Earth Science from Northern Michigan University. She is interested in geographic information systems, remote sensing, ecology, and eddy covariance. Her research analyzes surface reflectivity (albedo) and how it affects the global warming impact of biofuel cropping ecosystems. When not performing fieldwork or writing, she enjoys playing video games and riding her motorcycle.